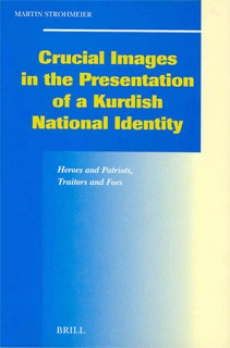 Crucial images in the presentation of a Kurdish national identity : heroes and patriots, traitors and foes
There is something particularly elusive about failed nationalisms and the sense of identity and rights which engendered them. The suppressors of separatist threats to their territorial and ideological integrity are not likely to dwell on such a confrontation or document its history. If the Kurds had managed to forge a nation-state in the aftermath of World War I, or at least to achieve a measure of recognition and legal status, then their early leaders would have been revered, their struggles for self-assertion glorified, significant texts intensely studied and canonized. As it is, we do not possess a great body of knowledge about early nationalist leaders, and the extensive studies of the Kurdish movement have understandably concentrated on the larger picture, on documenting and interpreting developments, and locating reliable sources in order to establish the relevant social and political facts. This study, however, is concerned less with how and why Kurdish nationalism did or did not "catch on" than with the efforts made by the Kurdish elite to construct a viable concept of Kurdish identity around which a we-group could consolidate that, in turn, would support secular and religious leaders in their aspirations.

It has become commonplace to locate the matrix of nationalism in the imagination. National identity is invented and constructed in the mind. But national or social identities are little more than umbrella terms for an amorphous, many-layered, continually evolving yet tenacious phenomenon, which contains myriad codes for behaviour, judgment, loyalty and obligation. This explains the difficulty in negotiating transitions in self-definition, even in periods of identity-crisis, when alternatives to traditional identies are sought. The complexity also accounts for difficulties in assessing the make-up and potency of any national identity at a given time.