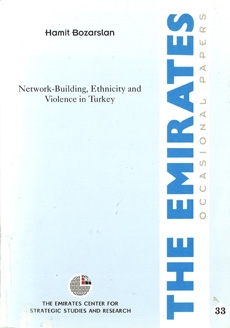 Network-Building, Ethnicity and Violence in Turkey

Hamit Bozarslan

ECSSR
Dr. Hamit Bozarslan is an Assosiate Professor at the Ecole des Hautes Etudes en Sciences Sociales, Paris. Author of La Question Kurde: Etats et Minorités au Moyen-Orient (Paris: Presses de Sciences-Po, 1997), he is currently working on the issues surrounding violence in Turkey and the Middle East.

Dr. Bozarslan has been a Visiting Fellow at the Centre Marc Bloch, Berlin and the Woodrow Wilson School at Princeton University.