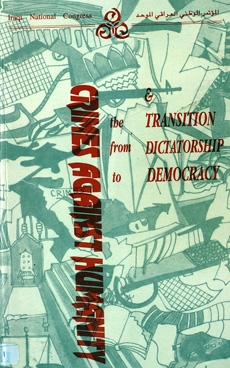 Crimes against humanity, the transition from dictatorship to democracy

Iraqi National Congress

Compte d'auteur

etween june 16 - 19, 1992, some two hundred Iraqis representing a broad political, ethnic and religious spectrum within Iraqi society met in Vienna to found the Iraqi National Congress (henceforth "the INC"). They came from all over the world-northern Iraq, neighboring countries like Iran and Syria, Europe and the USA. Over the course of four intensive days of heated discussion and debate, these Iraqis elected an 87-person "General Assembly" which in turn voted into existence an "Executive Committee" mandated to implement the decisions of the General Assembly.

At that founding conference, the General Assembly of the INC resolved to establish in Iraq a "constitutional, parliamentary, democratic order based upon political pluralism and the peaceful transfer of power through elections based upon the sovereignty of law."

The Vienna Congress also resolved that during the transition from dictatorship to democracy a transitional government must "work during a time period of not more than one year," to carry out a number of urgent tasks. Among these is "presenting those accused of crimes against the people before proper legal courts in which their right to self-defense is guaranteed." It went on to make the restriction that only the "higher decision makers and most responsible authorities in the existing regime" should be tried in this way.
.....