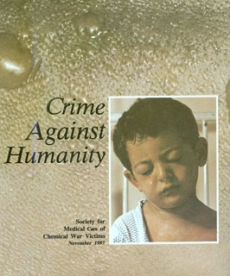 Crime Against Humanity
Society for Medical Care of
Chemical War Victims
In section 6 of the charter of the Nurrenberg International Court, three kinds of offences which may be committed by governments or their subjects have been specified as follows:
a. War crimes.
b. Crimes against peace.
c. Crimes against humanity.
The present pamphlet is a documented report of the most serious crime against humanity ever committed.
In the hope that in the not too distant future we shall witness the trial of its perpertrators in an international court.