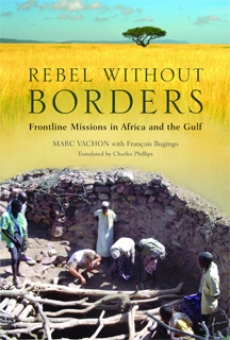 Rebel Without Borders
Frontline Missions in Africa and the Gulf

Marc Vachon with François Bugingo

REBEL WITHOUT BORDERS is the true story of Marc Vachon, a Montreal boy who was abandoned at birth and suffered through an excruciating childhood and adolescence. After hitting rock bottom, Marc realized his survival instincts could benefit those in more dire need than him. He worked his way up to becoming the frontline logistician for Doctors Without Borders (MSF) in Paris, and was involved in missions in Iraq after the first Gulf War, Mozambique, Sudan, and Rwanda, where he witnessed genocide first hand.

From the shambles of his early life, surrounded by gangs, drugs and violence, through his evolution into a fearless and respected adventurer who has learned to work, live and rebel within a system of competing values, Vachon gives us not only his own story of redemption but provides a biting and fascinating review of humanitarian aid.