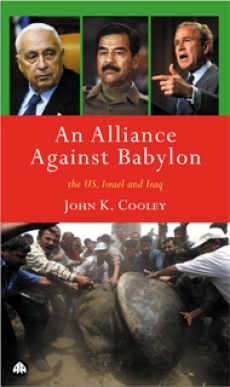 An Alliance Against Babylon: The U.S., Israel, and Iraq

Ménage à Quatre: The U.S., Israel, Iran, and the Iraqi Kurds
Shortly after Baghdad fell to American forces in spring of 2003, a senior official of the Kurdistan Democratic Party (KDP) let a cat out of the bag in a conversation with a European journalist. His disclosure pleased President Bush's neoconservative advisors in the Pentagon. It nourished the view that the U.S. plans to add Iraq to over 100 other countries where it maintains military bases termed "the new American empire."

The head of the KDP in 2003 when the disclosure was made was Massoud Barzani, the son of the late Mullah Mustafa Barzani. The elder Barzani had told me during my visit to him in the Kurdistan mountains in 1972 how welcome U.S. "influence and presence" would be if the United States extended its powerful reach into Kurdistan.

Massoud's deputy, Brusik Nuri Chawais, an engineer educated in Germany, was more specific. His words were music to the ears of the Bush administration in Washington...