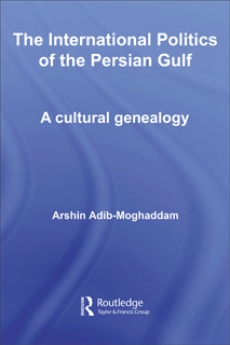 The International Politics of the Persian Gulf: A cultural genealogy
In the past few years there has emerged a new and salutary interest in the critical study of culture, an interest that has also ameliorated the study of international politics. Yet despite a recent growth of critical theoretical work in both disciplines, scholars of International Relations and Middle Eastern studies remain generally uncomfortable reverting to cultural concepts to understand the causes of international conflict, particularly with regard to the area under focus here. As a consequence, the idea that identity, norms, institutions and other cultural artefacts shape international politics in the Persian Gulf has remained marginalised.

This book attempts to synthesise the critical study of culture with empirical analysis of conflict in the Persian Gulf. It takes anarchy to be constituted in a cultural context where different constructions of identities engage, compete and sometimes clash with each other. It will become clear that both history and our method privilege interaction between the three main protagonists – Iran, Iraq, Saudi Arabia – but our analysis is not meant to exclude the other littoral states, Bahrain, Oman, the United Arab Emirates, Qatar and Kuwait. Some might argue that the subject is too large or too small: that 'region' is in itself a problematic abstraction or that the international politics of the Persian Gulf cannot be satisfactorily analysed in isolation from the 'Middle East'....