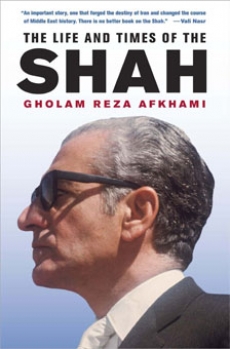 The Life and Times of the Shah
I have used a simplified system of Persian transliteration to reflect Persian pronunciation as closely as possible: for example, Hossein rather than Hussein; Reza rather than Rida; Mosaddeq-us-Saltaneh rather than Musaddiq al-Saltaneh. For consonants I have used q for qaf, gh for ghayn, kh for khe as in Khomeini, and zhfor zhe as in Hazhir. When authors' names are used in the text, I have followed each author's preference as the name appeared on the volume in question. I have omitted diacritical marks, except for ayn and hamza, especially when Arabic terms are used.

Unless otherwise noted, all translations from written or oral Persian or French to English are the author's.