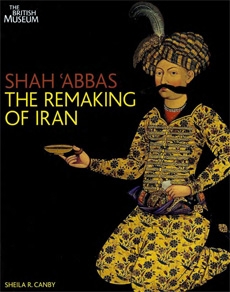 Shah Abbas, the remaking of Iran

Sheila R. Canby

British museum press

This exhibition is one or a series devoted 10 rulers who have shaped the world. and whose legacy is still significant today. There can be no doubt that Shah 'Abbas I, who transformed Iran in the years around 1600, is one such ruler. Presenting him to a modern public is not entirely straightforward. European monarchs: arc generally familiar to us through mass-produced official portraits. Shah Abbas. as a Muslim ruler, left no public paintings or sculptures of his likeness, not even on his coins. So in exhibition. apart from a few small. private portraits, we have to approach him and assess him on his achievements. They were remarkable.

.....