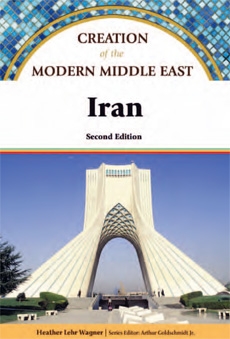 Creation of the Modern Middle East, Iran

Heather Lehr Wagner

Chelsea House

On September 25, 2007, two very different men—both presidents of their countries—addressed the United Nations (UN) General Assembly in New York. Their words were spoken before representatives of many different countries, but their audience was truly global, and the content of their speeches revealed much about the focus they each wanted to place on their countries' foreign policy and diplomatic efforts.
.....


---

Author Heather Lehr Wagner is a writer and editor. She earned an M.A. in government from the College of William and Mary and a B.A. in political science from Duke University. She is the author of more than 40 books exploring political and social issues. She is also the author of Iraq, The Kurds, Saudi Arabia, and Turkey in the Creation of the Modern Middle East series.