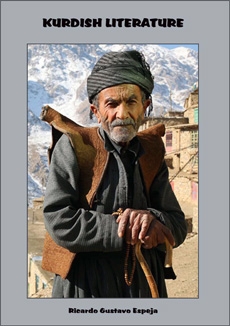 Kurdish literature

Ricardo Gustavo Espeja

Rozhin

Kurdish tongue have had a very long history where is mixed both oral literature until nowadays, mainly between Yezidi Community (the aboriginal Kurdish religion) by means of qawals (religious hymns) compiled by P. Kreyenbroek (1995) or in Children literature, (S. Nakshbandi 1999) also as a source of history of this People (Christine Allison, N. Fuccaro, Sevê Evîn Çîçek et. Al). So in the West were Layard (1848) and Roger Lescot the beginners is strength oral history of Kurdish Nation.

One of most important oral Kurdish literary (and essential document about Kurdish identity ...