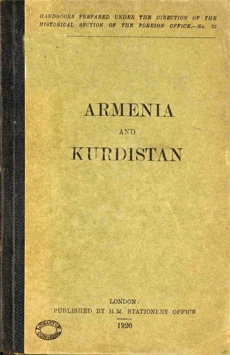 Armenia and Kurdistan

Foreign Office

H.M Stationery Office

In the spring of 1917 the Foreign Office, in connection with the preparation which they were making for the work of the Peace Conference, established a special section whose duty it should be to provide the British Delegates to the Peace Conference with information in the most convenient form-geographical, economic, historical, social, religious and political-respecting the different countries, districts, islands, &c., with which they might have to deal. In addition, volumes were prepared on certain general subjects, mostly of an historical nature, concerning which it appeared that a special study would be useful.

The historical information was compiled by trained writers on historical subjects. who (in most cases) gave their services without any remuneration. For the geographical sections valuable...