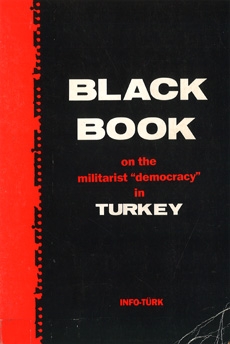 Black Book on the militarist "democracy" in Turkey

Info-Türk

Compte d'auteur

Info-Turk is a working group founded in 1974 by a number of progressive people with a view to informing world opinion of the political, economic, social and cultural life of Turkey and of Turkish immigration.
Denouncing the repression in that country, it contributes also to the struggle for democracy in Turkey.
Info-Türk has the honour of publishing the only bilingual periodical on Turkey which has been appearing abroad without interruption for more than ten years:
The monthly newsletter Info-Türk.