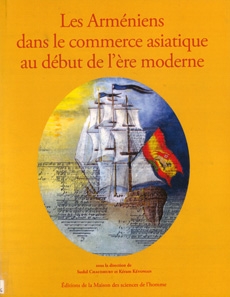 Les Arméniens dans le commerce asiatique au début de l'ère moderne

Sushil Chaudhury,
Kéram Kévonian

Maison des sciences de l'homme

No comprehensive study has yet been made on the role of the Armenians in the long-distance trade in Asia in the 16* to the 18* century. But this is a very important subject in trade history, especially in view of the fact that the Armenians were one of the most active groups, perhaps the most dominant, in overland trade in the early modern era. Moreover a study of the theme is aE the more essential for a proper understanding and clarification of some the crucial issues and the on-going debate on the relative importance of the traditional overland trade vis-à-vis the seaborne European trade as also the characterization of the Asian trade in the 16th through the 18th century.