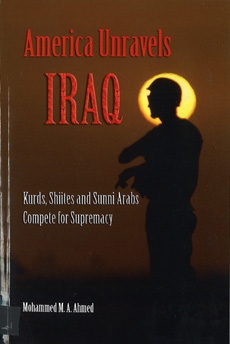 America Unravels Iraq

Mohammed M. A. Ahmed

Mazda Publishers

The war brought to the surface Iraq's long simmering tribal, communal and political conflicts. By replacing the Sunni Arab autocratic minority rule with a Shiite majority, the U.S. angered its Sunni Arab regional allies and helped Iran expand its sphere of influence. The war led to over six years of violence, during which thousands of people were killed, maimed and displaced from their homes. The continuing low-intensity conflict was fueled by mutual suspicion and distrust among Iraq's political factions. This book sheds light on how the 2003 Iraq war engendered and shaped power struggles between Kurds, Shiites and Sunni Arabs.