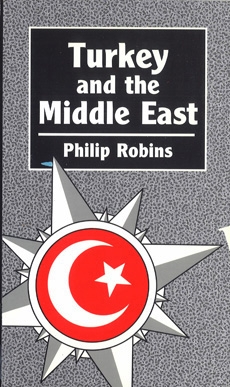 Turkey and the Middle East

Philip Robins

Royal Institute

Turkey's importance in the Middle East increased steadily as the Gulf crisis of 1990-91 developed. However, its potential as a major actor in Middle Eastern affairs has been largely overlooked because of its persistent desire to play a role in Europe. This study begins by assessing the effect of political currents in the region on the internal politics of Turkey, and then proceeds to examine Turkish interests and ambitions in the context of the continuing Arab-lsraeli dispute, the Gulf conflict during the 1980s and the 1990 Iraqi invasion of Kuwait. Turkey's economic relations with the Middle Eastern countries are also treated in detail. Finally, the study considers Turkey's future political, economic and strategic role in the Middle East, arguing that it needs greater recognition and greater intaggption in international affairs.
---
Dr Philip Robins is head of the Middle East Programme at the Royal Institute of International Affairs. He has written widely on Iraq, Jordan and the Gulf, and appeared frequently on radio and television during the Gulf crisis in 1990-91. Previously he worked at the Economist Intelligence Unit, and as a journalist based in the Middle East.