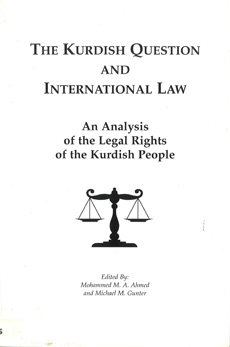 The Kurdish Question and International Law

Mohammed M. A. Ahmed

AFKS

The Kurdish question has often been used interchangeably with the Kurdish issue, problem, predicament, and human and cultural rights. Unless the Kurds are in a position to accurately define the Kurdish question, it becomes very difficult to identify their long-term goal and the available means to achieve it. In this respect, the question which comes to the forefront is whether the Kurdish people aspire to statehood, federation, local autonomy or other variants of these objectives and how they intend to achieve them.
---
Mohammed M. A. Ahmed is President of the Ahmed Foundation for Kurdish Studies