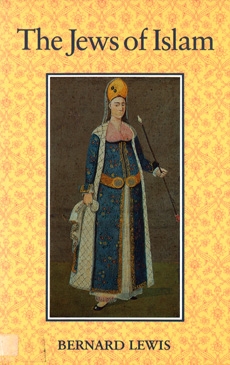 The Jews of Islam

Bernard Lewis

Princeton University Press

"As we might expect from the foremost and most prolific of today's Orientalists... The Jews of Islam is an elegant and masterly survey."—Alain Silvera, New York Times Book Review

"Lewis refuses… simplistic approaches and tries to explain the complex and often contradictory history of Jewish-Muslim relations over fourteen hundred years. He does this in prose that combines eloquence, dispassion, and wit."—Norman A. Stillman, The New York Review of Books

"In this pioneering and masterful primer, the distinguished Princeton historian Bernard Lewis presents a systematic overview of how Jews fared in various Muslim countries at different times."—Jacob Neusner, Boston Globe

Probing the Muslims' attitude toward Judaism as a special case of their view of other religious minorities in Islamic countries, Bernard Lewis demolishes two competing stereotypes: the fanatical warrior, sword in one hand and Qur'an in the other, and the Muslim designer of an interfaith utopia. Available for the first time in paperback, his portrayal of the Judaeo-Islamic tradition is set against a vivid background of Jewish and Islamic history.
Bernard Lewis is Cleveland E. Dodge Professor of Near Eastern Studies at Princeton University, a long-term member of the Institute for Advanced Study in Princeton, and the author of numerous works on the Middle East.