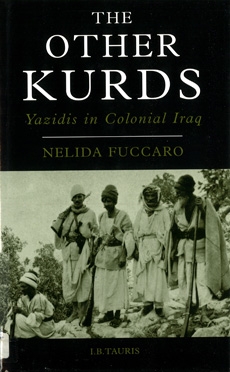 The Other Kurds: Yazidis in Colonial Iraq

Nelida Fuccaro

I.B. Tauris

Although the Yazidi Kurds are the second largest non-Muslim community in northern Iraq, the stigma of religious dissidence - for which they became known as devil-worshippers - their physical seclusion in mountainous areas and a closely-knit tribal and religious organization have, through the centuries, nurtured the myth of their 'splendid isolation'.
The Other Kurds offers the first account of a fascinating and complex tribal society under the British Mandate. The Yazidis fiercely resisted integration into the modern state of Iraq and, for at least two decades, failed to identify with the aspirations of mainstream Kurdish society and the rising Kurdish national movement. Nelida Fuccaro looks at community-state relations primarily from a Kurdish perspective and highlights new trends of inter-tribal mobilization and changes inYazidi power structure.
---
Nelida Fuccaro provides fresh insights into Iraqi nation building against a background of major regional and international developments. She examines the interaction between the ideologies and practices of British colonial control and the heterogeneous society of northern Iraq. What emerges is the extreme fluidity ofYazidi cultural, social and political boundaries and the strong social and political dynamics that for centuries shaped patterns of interaction between the Yazidi Kurds and their milieu.