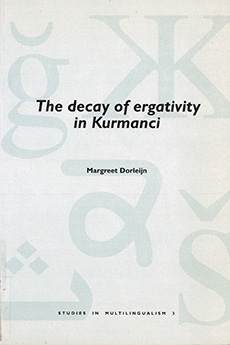 The decay of ergativity in Kurmanci

Margreet Dorleijn

Tilburg University Press


This study wants to give an impression of the influence of Turkisch on the Kurmanci dialect of Kurdish. More in particular, it intends to offer a treatment of split ergativity in Kurmanci.The aim is to show, on the basis of emerging patterns of variation, how varieties of Kurmanci are on the road to becoming nominative/accusative altogether. One of the main findings is that, besides internal tendencies, contact with Turkish may be a determing factor in this process.
Studies in Multilingualism is published under the editorship of
Prof. Rene Appel, University of Amsterdam
Prof. Guus Extra, Tilburg University
Prof. Koen Jaspaert, University of Leuven
Prof. Ludo Verhoeven, Nijmegen University