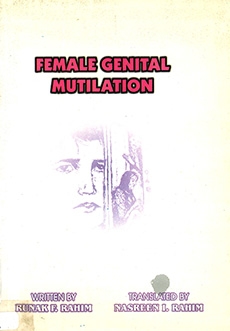 Female Genital Mutilation

Runak Faraj Rahim

Compte d'auteur

Research in regard to social problems and particularly in regard to women is very rare and if available, it faces many problems due to:
1. Unavailability of a department or a center to support this work financially.
2. Cost of funding this work is too high.
3. Little interest in doing such studies, due to living in a climate of continuous political conflicts.
4. Most people believe that some issues in our community are sensitive and considered as family problems, and will not supply information for public research.
.....