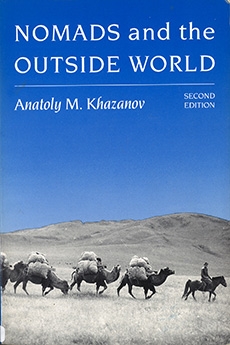 Nomads and the Outside World

Anatoly M. Khazanov

University of Wisconsin Press

Habent sua fata libelli. The manuscript of the first edition of this book wasfinished in Moscow at the end of 1979 and was immediately sent to Cambridge.I had many good reasons to hurry. In the worsening political and ideologicalclimate in the USSR, there was no chance to publish the book in the country-itwould be considered too revisionist (Khazanov, 1992a). Moreover, it was quitepossible that the Soviet authorities might attempt to prevent its publication in theWest. Two weeks after I received a message that my manuscript had reachedEngland safely, the Soviet Union invaded Afghanistan. Two weeks later, I appliedto emigrate.
.....