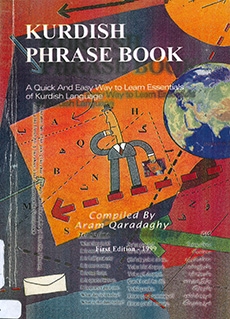 Kurdistan on the Global Stage

Aram Qaradaghy

Compte d'auteur

After tire second gull' war many international humanitarian organizations started tlieir activities in Iraqi Kurdistan, a land and language previously unfamiliar to most of their staff. Naturally when one travels to an unknown land the first tiling of concern will be the tongue 01' tlie people. In such circumstances need of a book to teach foreigners Kurdisli will be eminent. Ver؛' few attempts have been made in tliis direction.
The present book is ...