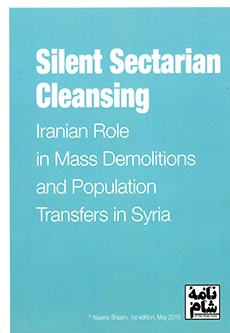 Silent Sectarian Cleansing: Ianian Role in Syria

Naame Shaam

Compte d'auteur

This report was produced by the Research
and Advocacy Team of the campaign group
Naame Shaam.
Naame Shaam is a group of Iranian,
Syrian and Lebanese activists that focuses
on uncovering the rôle of the Iranian
régime in Syria. For more details, see
www.naameshaam.org.

Naame Shaam is supported by the
Netherlands-based Rule of Law Foundation,
www.lawrules.org.