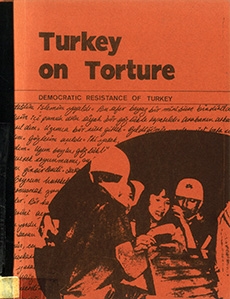 Turkey on Torture

Democratic Resistance of Turkey

Compte d'auteur

All these members of the European community are being governed by the dictatorships who seized power by deceit in the interest of domestic and foreign enemies of peoples. They have wiped out every vestige of liberty, and have gagged the peoples who have given countless sacrifices at the altar of freedom.and democracy.
It is a historical paradox that while certain countries of the European community are trying to reach an integration based on freedom -and democracy, the peoples of Europe, -observing the insolence and boldness of the anti-democratic rules of four countries tolerated and even supported by the governments -of other. European countries, are obliged to ...