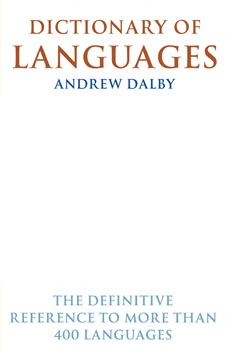 DICTIONARY OF LANGUAGES
The Definitive Reference to more than 400 Languages

First ofall, I am grateful to the authors whose explanations and examples have been quoted throughout, either because they help to demonstrate a special feature of the language under discussion, or because they relate to themes which emerge from the book as a whole — the multiple social uses of language and oral literature, and the complex ways in which languages have interacted with one another. I am also grateful to Gamma Productions, Vijay K. Patel and other makers of TrueType fonts used in the alphabet tables. The maps are based on outline maps produced by a shareware program, Clpmap, developed by W. W. Mayfield, 23219 Audrey Avenue, Torrance, California 90505.

The London Goodenough Trust for Overseas Graduates and the Institute of Linguists gave me the impulse to begin the Dictionary of Languages. Maureen, Elizabeth and Rachel excused me many hours of neglect as I worked on from Abkhaz to Zulu. It was a struggle to mould a shapeless text into a shapely reference book: somehow, Sarah Prest and others at Bloomsbury Publishing managed it.