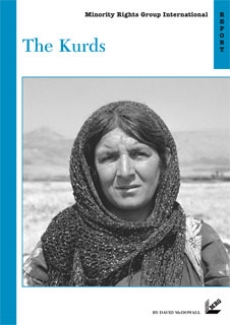 THE KURDS
With a population of 26 million, the Kurds are the Middle East's largest ethnic community without a state of its own.

The persecution and state-sponsored violence endured by the Kurds is legion – exemplified by the razing of thousands of Kurdish villages in Turkey and the massacres resulting from chemical weaponry in Iraqi Kurdistan.

The Kurds is a thoroughly revised and updated edition by the renowned writer David McDowall. The author focuses on Kurdish history, society and Kurds' changing way of life in the heartlands of Kurdistan – in Iran, Iraq and Turkey. A further valuable insight is given into the situation of Kurds in Europe, Lebanon, the former Soviet Union and Syria.

The report ends with a series of recommendations which seek to provide a balance between the legitimate sovereign requirements of the governments concerned and the rights of the Kurdish people to free cultural expression and a genuine measure of control over their own affairs.