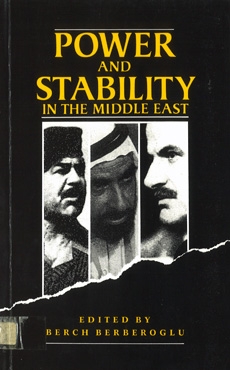 Power and Stability in the Middle East

Berch Berberoglu

Zed Books

Who rules the Middle East? How do the different regimes of the region maintain themselves in power? How likely are they to fall, and what forces threaten them?

This thought provoking collection provides a useful survey of the issues that are shaping events in the Middle East. The essays examine the balance of power in Egypt, Turkey, Syria, Iraq, Iran and Saudi Arabia. They explain the composition of governments and parties. Case, the authors reveal the factors that will determine the survival and future course of the various regimes.

The essays also focus on key events and problems: the causes and destabilizing impact of riots in North Africa, the problems of the Armenian community, the economic position of the Palestinians throughout the Middle East and the role of women in national politics in the region.

The book serves as an insightful guide to Middle East affairs and provides the reader with an understanding of its complex political processes.


---

Dr. Berch Berberoglu is an internationally recognized scholar specializing in the Middle East. He is curently associate professor at the Department of Sociology, University of Nevada, Reno, USA. He has published several books on the region, including Turkey in Crisis, also published by Zed.