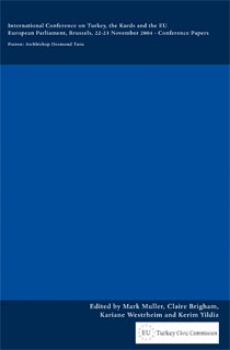 International Conference on Turkey, the Kurds and the EU
On 17 December 2004, the EU issued its groundbreaking decision that accession talks would be started with Turkey in October 2005. From 22 - 23 November 2004, an international conference was convened at the European Parliament in Brussels in order to consider the implications of Turkey's EU membership bid for the future of the Kurds in Turkey.

The impetus for the conference came from the Report and Recommendation on Turkey's implementation of pro-EU reforms issued by the European Commission in October 2004, upon which the decision by Europe's leaders to open accession talks was based. Turkey's formal EU candidature is of historic importance to both Kurds and Turks, as it represents an unparalleled opportunity to bring about democracy, human rights, the rule of law and a lasting peaceful solution in the Kurdish-dominated South-east of Turkey. However, the EU's approach to the Kurdish issue has generated unease among European, Turkish and Kurdish communities, who believe that the EU has so far failed to openly or adequately address the plight of the Kurds.

The conference accordingly brought together leading human rights institutions, political parties, academics, writers, legal experts and prominent Turkish and Kurdish intellectuals from Europe, the United States, Africa and the Middle East to highlight to decision-makers the successes and failures of Turkey's reform process, to share their concerns, to exchange ideas and to establish joint positions on Turkey's progress towards EU accession...
Bar Human Rights Committee
Kurdish Human Rights Project
medico international
The Rafto Foundation