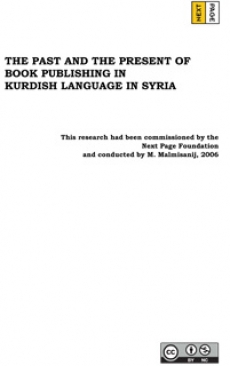 The Past and The Present of Book Publishing in Kurdish Language in Syria
1. KURDISH WRITERS AND BOOK PRODUCTION IN SYRIA

Some Kurdish writers have written and published books in their language in Syria even under these difficult conditions. I will try to explain how this is accomplished at various stages.

1.1 An impeded mother tongue

It has been already stated that the usage of Kurdish language is hampered in different ways such as creating difficulties for education in Kurdish language in schools, for publishing books, periodicals, audio and video cassettes with songs in Kurdish, and even speaking Kurdish in institutions. (11). Publishing books and magazines in Kurdish was permitted during the French mandate but when Syria became an independent state, it started to be hampered.