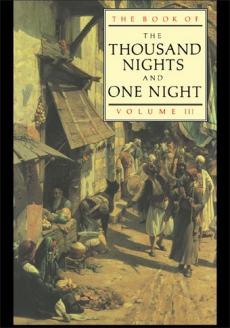 The Book of the Thousand Nights and One Night - III

Powys Mathers

Routledge

It is related, O auspicious King, that there were once in Alexandria a dyer called Abu Kir and a barber named Abu Sir, who had neighbouring shops in the market.

Abu Kir was a notorious rascal, a detestable liar, and a man of exceedingly ill life. His temples must have been hewn of indestructible granite and his head formed from one of the steps of the synagogue of Jews; otherwise how are we to explain the shameless audacity which he displayed in all his sins? Among countless other pieces of roguery, he used to make most of his clients pay in advance, ...