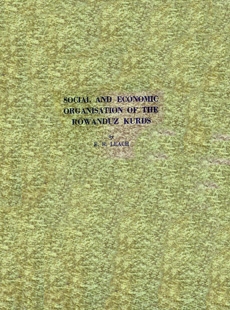 Social and Economic Organisation of the Rowanduz Kurds

E. R. Leach

Percy Lund

The aim of this series of Monographs is to publish results of modern anthropological fieldwork in a form which will be of primary interest to specialists.

Any profits from the series will be returned to a rotating fund to assist further publications.

The series is under the direction of an Editorial Board associated with the Department of Anthropology of the London School of Economics, and under the chairmanship of Professor Bronislaw Malinowski.