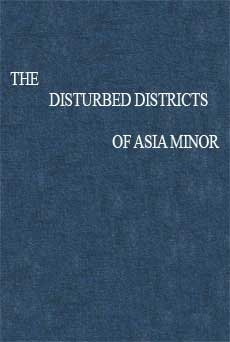 The disturbed districts of Asia Minor, a ride through Asia Minor and Armenia

Henry C. Barkley

John Murray

Chapter I

Bucharest – Improvements - A chat with Turkish prisoners - Detained in Bucharest - More Turkish prisoners – Giurgevo – Passports - Wallachian bathers – Rustchuk -Bumptious Bulgars - Russian management - Varna to Constantinople.

Towards the end of august, 1878, I received a letter from my brother G - telling me that business was taking him to the land of the Turk, and proposing that I should accompany him on the journey. Before I had finished the letter I had quite made up my mind to accept the tempting offer, and within half an hour I had written to say I would go. I had several reasons for doing this. First, I knew that G - was an old and accomplished traveller, both in lands of luxury and in lands of hardship, and that with him as a companion rough roads would become smooth, dry bread a cake, a camp bed a luxurious couch, and hardships, pleasures. Then, for some years I had longed to revisit Turkey, and this longing had increased through the great interest I had taken in the war just finished in that unfortunate land...