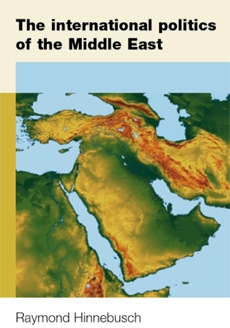 The international politics of the Middle East

Raymond Hinnebusch

Manchester University Press

This study takes the Middle East to be constituted around an Arab core, with a shared identity but fragmented into multiple territorial states; the core is flanked by a periphery of non-Arab states – Turkey, Iran and Israel – which are an intimate part of the region's conflicts and an integral part of its balance of power (Cantori and Spiegel 1970; Ismael 1986: 5–13). Because the Middle East's unique features defy analyses based on any one conceptual approach to international relations, this study will deploy a combination of several to capture its complex reality.

.....