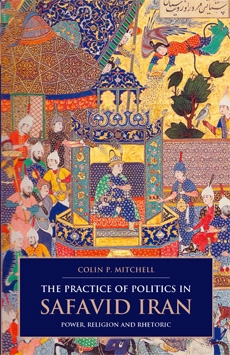 The Practice of Politics in Safavid Iran

Colin P. Mitchell

Tauris

The writing and completion of this book would have been impossible without the assistance and advice from a number of individuals and institutions. First and foremost, I would like to express my gratitude to my former supervisor, Maria Subtelny, for her never-ending support and inspiration. It was she who introduced me to the intricate world of medieval Perso-Islamic epistolography, and I imagine I would still be mired in an array of didactic epistolary manuals if not for her patient and insightful guidance. Other sources of scholarly tutelage during my doctoral degree include Virginia Aksan and Roger Savory, who both provided a wealth of suggestions and tips while writing a dissertation on the medieval Safavid dynasty. I would also like to thank Robert McChesney ...


---

Colin P. Mitchell is Assistant Professor of History at Dalhousie University in Halifax, Canada. After completing his Ph.D. at the University of Toronto, he has held both a Social Sciences and Humanities Research Council Fellowship and a Mellon Postdoctoral Fellowship at Cornell University.