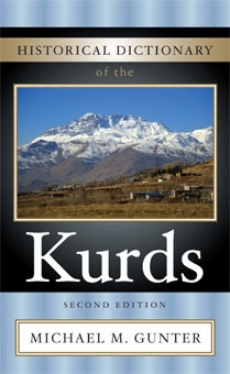 Historical Dictionary of the Kurds
Second Edition
Seven years have passed since I wrote the first edition of this Historical Dictionary of the Kurds. For this second edition I have reviewed every entry, expanded many of them, and added a number of new ones. I also dropped a few entries that seemed no longer relevant. In addition, I have updated the historical narrative and expanded the bibliography to reflect the tremendous explosion in material published on the Kurds.

This new edition contains mainly historical and political entries, with an emphasis on topics closer to the present day. Nevertheless, I have sought to include the most important earlier names and events, too. In addition, I have included a number of entries on important cultural, economic, and social topics, among others. As an aid to readers, many of the entries have extensive cross-references in boldface type or a See also at the end. Yet, inevitably, there is a certain amount of subjectivity when choosing topics for entries. Furthermore, I am sure that I have simply neglected to provide entries on topics that deserved to be included. Therefore, I welcome suggestions from readers for additional entries in any future edition....