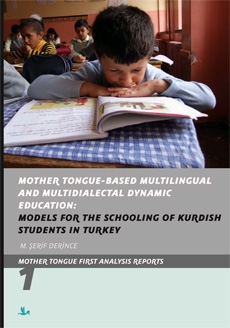 Models for the schooling of Kurdish students in Turkey

M. Şerif Derince

Disa

Many individuals and institutions have greatly contributed to the realization of this report. First of all, we would like to thank all the teachers who participated in the three workshops organized by the Diyarbakir Institute for Political and Social Research (DİSA) for sharing their precious knowledge, experience and time. Many of the subjects mentioned in this report would have never been recognized without their contribution. It was also thanks to them that we were able to learn about the specific conditions and needs of Kurdish students.

Second, we would like to express sincere gratitude to Dr. Susan Malone and Dr. Carol Benson. They have generously shared their knowledge and experience of advocating for mother-tongue-based multilingualism and actively participating in the preparation and implementation of various mother-tongue-based multilingual education programs ...