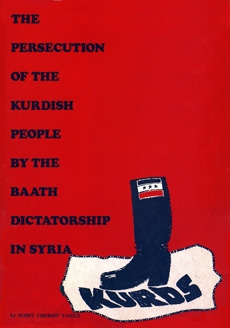 The persecution of the Kurdish people by the Baath dictatorship in Syria

Ismet Chériff Vanly

Compte d'auteur


The purpose of this brief work is to bring to the attention of the Arab world, international organizations interested or not, and world public opinion, a book about the Kurds written in Arabic by Mohamed Talab Hilal, a Syrian Arab who is now a minister in the Syrian government. Since the revolt began in Iraqi Kurdistan in 1961 a number of books have been written by Arab nationalists on the subject of the Kurds.

They include "The Kurdish Question and Arab ...