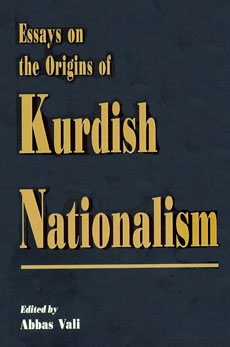 Essays on the origins of Kurdish nationalism
Of the major nationalist movements which have shaped the modern Middle East, Kurdish nationalism alone has failed to establish a national state. Alongside the Palestinians and until recently the Armenians, the Kurds have remained a stateless nation. But while there exists an extensive literature on the genesis and development of other Middle Eastern nationalisms—Turkish, Arab and in particular Palestinian—historical and theoretical debate on the origins and structure of Kurdish nationalism has been notably scanty.

This collection initiates, such a debate, investigating the origins of Kurdish nationalism from a range of historical and theoretical perspectives, and exploring its implications for the present. Its aim is to analyze arguments about the origins of Kurdish nationalism not only as competing historical accounts, but also, and more crucially, as strategic debates about the identity and legitimacy of the Kurdish nation.