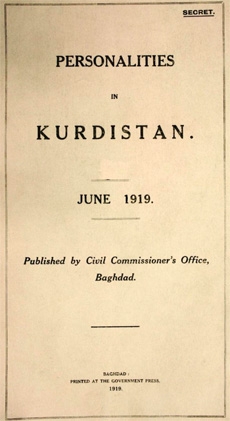 Personalities in Kurdistan

Civil Commissioner's Office

Government press

Abbas Khan (Sirdar Rashid)

Abbas Mahmoud Agha (Pizhder)

Has always been in opposition to Babekr Agha, the chief.
Controls elements of discontent in the tribe and has a following of about 500 men.
Supported Shaikh Mahmoud, but committed no overt act against us.
In continuous opposition to law and order.