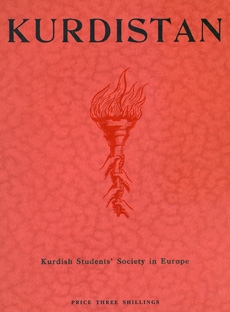 Kurdistan, numbers VII & VIII

KSSE

Compte d'auteur

Nowadays we see many nations of both East and West striving for the freedom and independence of their homelands, and often we hear that a new state has come into being, after many struggles and great' sacrifices on the part of such nations, in order that they might live like all the free and independent peoples.

World opinion today is increasingly united in the realization that it is no longer permissible for any nation to remain under-privileged. For this reason we see articles written in many of the world's newspapers, and hear voices raised in many speeches, in support of this ...