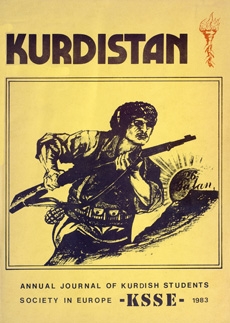 Kurdistan, vol. XIX

KSSE

Compte d'auteur

Approved by the 20th congress held in Berlin from 15 to 18 August 1982.
First: Name: Kurdish Student Society in Europe.
Second: Nature of the society: A progressive democratic student organisation, enoompassing anti imperialist, anti Zionist and anti reactionary national, progressive democratic Kurdistani students.
Third: Main aims:
....