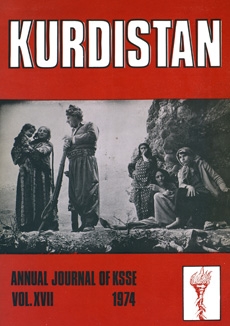 Kurdistan, vol. XVII

KSSE

Compte d'auteur

Our Kurdish people in Kurdistan-Iraq are today facing another barbaric military attack by the Baathist dictators of Baghdad, ravaging our towns and villages and murdering thousands of innocent civilians . The Kurdish people in other parts of Kurdistan remain denied their basic national rights, even their human rights are violated in some parts. At this crucial time in the history of our people, we* Kurdish students abroad must greatly increase our efforts in our Universities and colleges and in public meetings to break this wall of silence by the wovld media and governments about the gross violations of human rights and the genocidal war waged against our people.

KSSE, which was formed in 1956 by ...