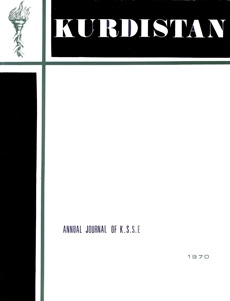 Kurdistan, number 14

KSSE

Compte d'auteur

The negotiations between the Kurdish revolutionaries and the Iraqi Government ended on March 11, 1970 with the conclusion of a 15-point Agreement guaranteeing autonomy for Kurdistan (see actual text elsewhere). This agreement marked a notable victory for the Kurdish people after a decade of struggle and sacrifices in order to achieve the minimum national liberties. One does not have to attribute the agreement to pure reasons of altruism on the part of Iraqi Government. There were many factors which brought about the agreement.
The Kurdistan Revolutionary Army-Pesh Merga-have demonstrated ...