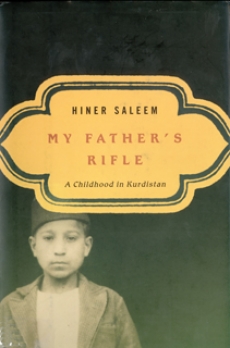 My Father's Rifle
My name is Azad Shero Selim. I am Selim Malay's grandson. My grandfather had a good sense of humor. He used to say he was born a Kurd, in a free country. Then the Ottomans arrived and said to my grandfather, "You're Ottoman," so he became Ottoman. At the fall of the Ottoman Empire, he became Turkish. The Turks left and he became a Kurd again in the kingdom of Sheikh Mahmoud, king of the Kurds. Then the British arrived, so my grandfather became a subject of His Gracious Majesty and even learned a few words of English.

The British invented Iraq, so my grandfather became Iraqi, but this new word, Iraq, always remained an enigma to him, and to his dying breath he was never proud of being Iraqi; nor was his son, my father, Shero Selim Malay.

But I, Azad, I was still a kid.