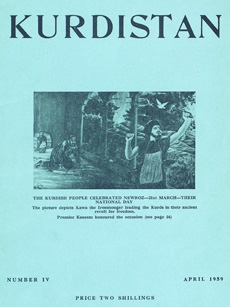 Kurdistan, number IV

KSSE

Compte d'auteur

Political events in Iraq have been moving at a breath-taking speed. The last Cabinet reshuffle, in six Right Wing Ministers were relieved of their posts and replaced by more national democratic elements, coupled with restoration and extension of the democratic liberties consolidated the position of the Republican Government, led by Premier Kassem, and brought about the gradual isolation of the extreme Right and the disintegration of their mass organisation the Baath which had become the centre of attraction for the remnants of the former reactionary regime including many feudal elements, turning in fact into the main downright counter-revolutionary and fascist grouping.
Deprived of popular support the Baathist switchedo ver to ...